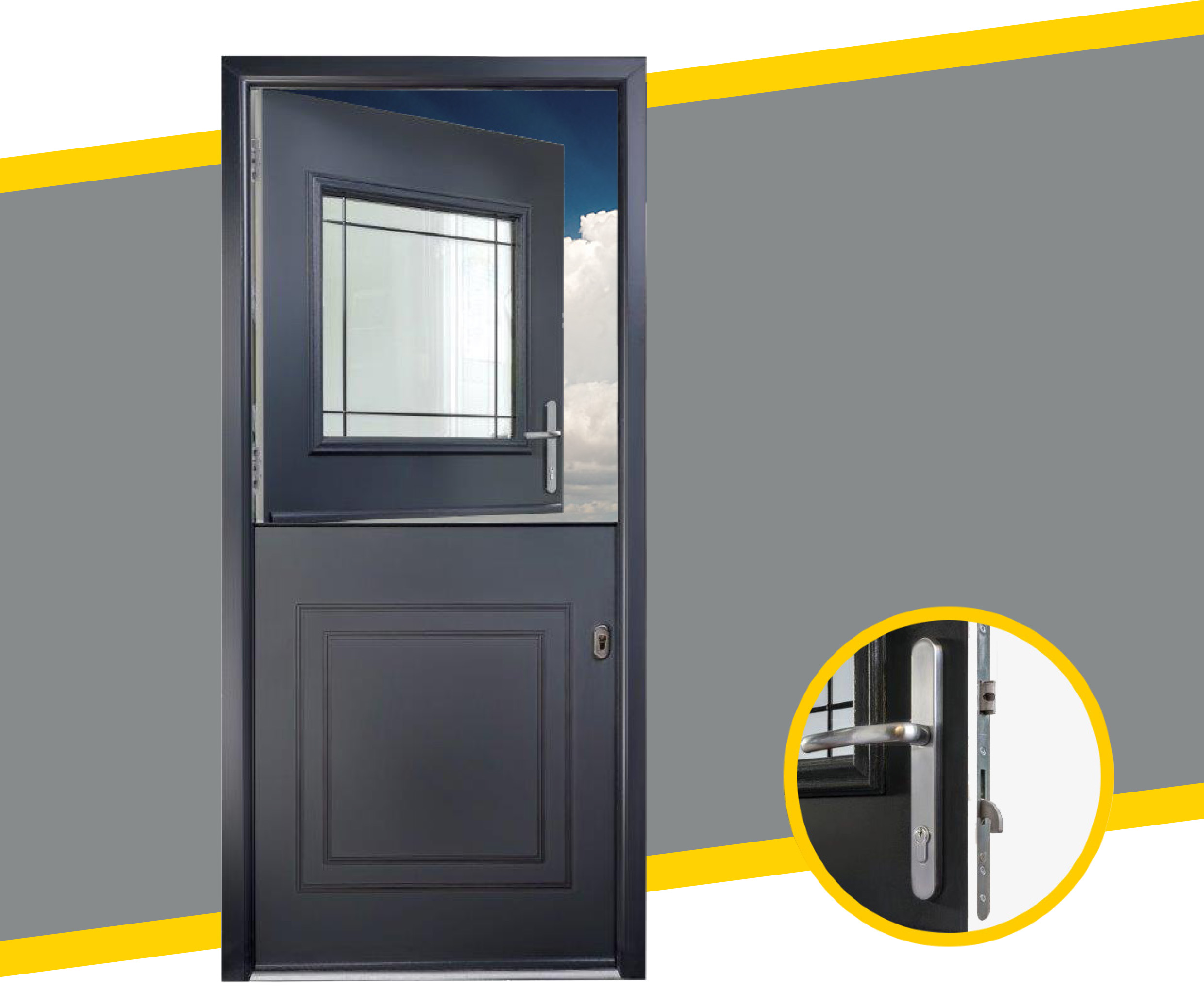 The longstanding partnership between Yale and Force 8 has been strengthened after Yale developed a stable door lock for the company, enabling its range of stable doors to gain PAS24:2016 accreditation.
The bespoke lock delivers impeccable security, featuring a hook and anti-lift pin on both the top and bottom leaf, along with a combination of hook and deadbolt centre cases. The new lock has been carefully designed to complement both modern and traditional stable door styles in the Force 8 range.
The project came about due to the long-established relationship between the two companies. Leading window and door manufacturer, Force 8, has been using Yale's Mantis multipoint door lock for over 15 years and it was the quality and reliability of this lock that led Force 8 to turn to Yale in its search for a new stable door solution.
"The Mantis multipoint door lock really is a first-class solution, so we felt confident that Yale would be able to produce an excellent stable lock as well," explains Dennis Sumner, Managing Director at Force 8. "We're delighted with the result because it scores equally high marks for security and style, which is exactly what we were after.
"We often look to Yale when it comes to the security of our products and find their locks and service to be very good. As well as the new stable door lock and the Mantis lock, we also use the Yale Platinum 3 Star cylinder, various Yale door handles, and the Yale Elite Escutcheon."
With its new Yale stable lock, Force 8's GRP foam-filled stable door has successfully achieved PAS24:2016 accreditation. This demonstrates that it has satisfied a range of criteria, based on extensive testing, to prove it can resist common methods of attack from burglars.
Pete Niblock, Area Sales Manager at Yale Door & Window Solutions comments: "We are always happy to develop bespoke solutions that meet our customers' exact needs.
"Force 8 are a longstanding and valued Yale customer, and we took pride in working closely with them to develop a solution that looked great with their stable doors while also delivering the highest standards of security."
Established for 30 years, family-run Force 8 is one of the leading manufacturers and installers of windows and doors in the Stockport and Cheshire area.
To learn more about Yale DWS and its product range, visit www.yaledws.co.uk.  For more information on Force 8, visit www.force8.uk.