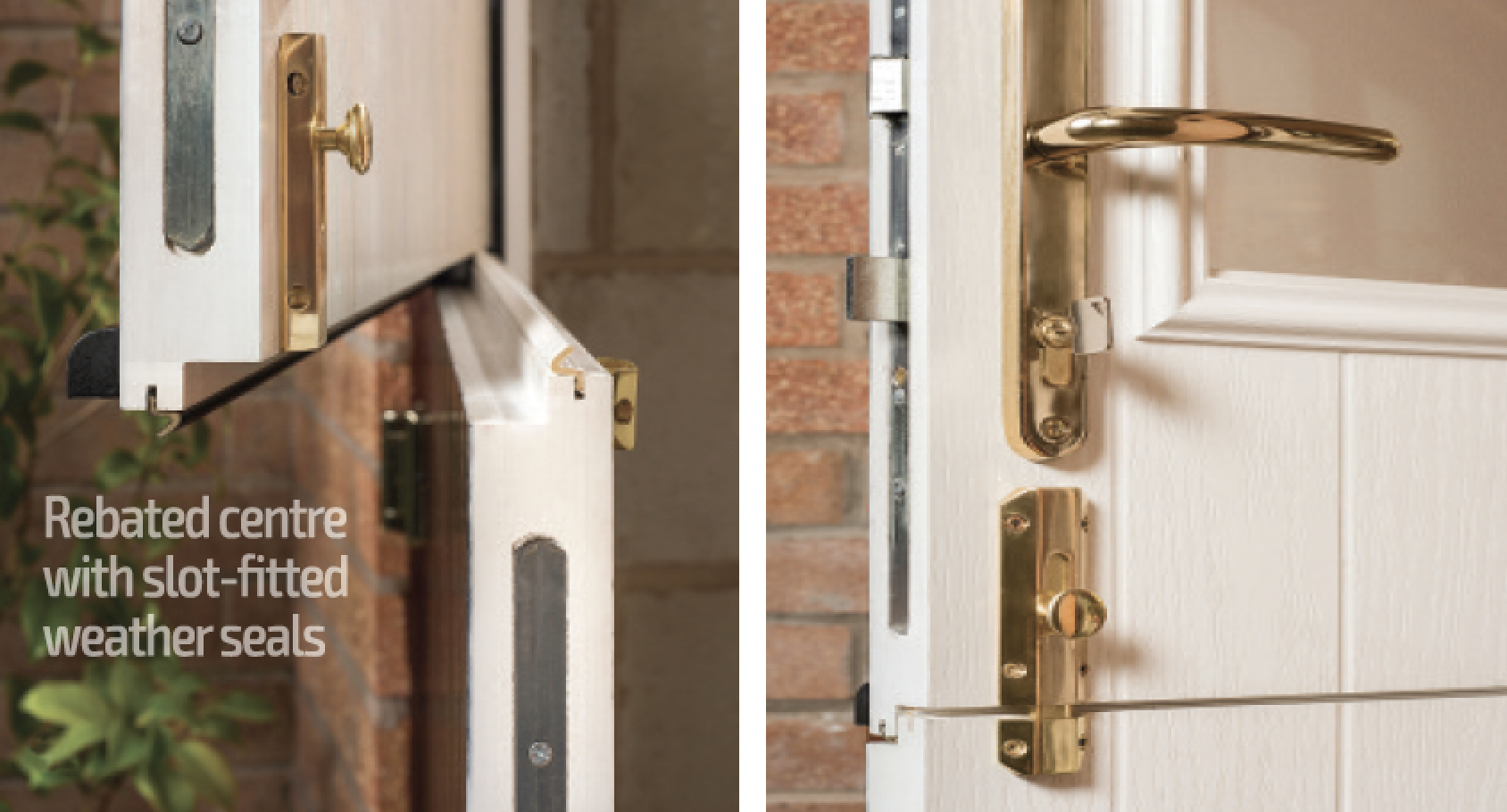 Stable doors are like most composite doors at a first glance, but stable doors are split into an upper and lower half normally, so you can open both halves individually or at the same time. This will provide you with convenience and safety, making it a beneficial part of your home.
If you were to use a stable door as your front door, this can allow you to pen the top half to answer, giving you extra security as outsiders to your home will not be able to gain access.
Especially throughout the summer season, a stable door is another way to bring air into your home as well as bringing the outside into your home, all without having to open the lower portion of your door. This can give you peace of mind if you have pets or small children.
As security is one of Force 8's main priorities in the manufacturing process, we use state of the art locking system of the AV2 Winkhaus lock with a thumb turn on the inside of the door. We also use the Yale thumbturn which allows for easy usage and security. The Yale thumbturn has been tested by the BSI so you know it will add maximum security.
We use SFS Intec hinges provide for an aesthetically pleasing finish and are fully adjustable – available in a wide range of colours.
A low stormguard threshold is also available for easier disability access.